About West Chiropractic Clinic
Dr. Chris West was first introduced to chiropractic as a child, with parents who were both patients of his hometown chiropractor. With the encouragement of this chiropractor, he attended Logan College of Chiropractic. Dr. West graduated in 1990, working for some months as an associate, before opening West Chiropractic Clinic at the end of that same year.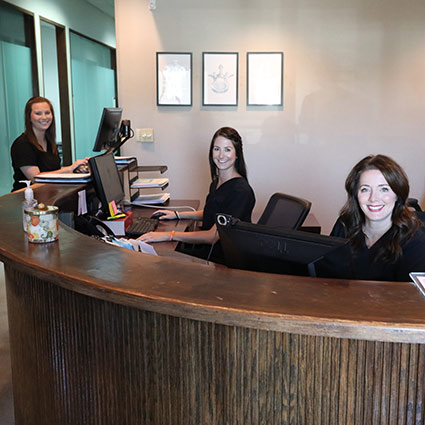 Our chiropractors are proud to serve Hattiesburg and West Hattiesburg, Petal with natural health care. Dr. Kaitlin Bilbo joined the practice team in 2022. She earned her Doctor of Chiropractic from Life University and is particularly passionate about providing
pregnancy chiropractic
and
pediatric chiropractic care
.
Are We the Right Fit for You?
Everyone is accepted as a patient at our chiropractic office, regardless of your age or the nature of your problem. You may have recently developed an issue, or perhaps you've been experiencing discomfort for years. On your first visit, we want to know all about you. If we think we can help you, we'll move forward with your examination. If not, we'll refer you to another specialist.
A Quick Meeting With No Obligation
If you feel apprehensive about going to a chiropractor or are unsure of what to expect, we have the perfect opportunity for you. Come in and sit down with Dr. West or Dr. Bilbo and discuss your concerns at your free consultation. If we think you're in the right place, we'll let you know what the next steps are. We've never had anyone leave feeling nervous. Most of our patients say, "I wish I'd done this a long time ago!"
Same-Day Visits
You can often get in on the same day. Contact our team now to schedule your complimentary consultation!

About West Chiropractic Clinic | (601) 261-5599