New Patients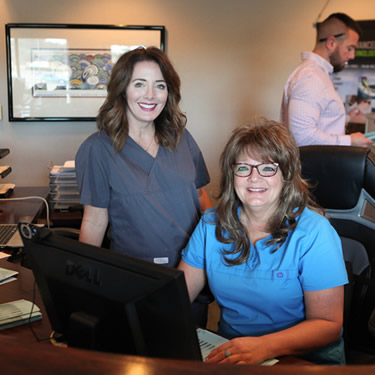 You'll love the feeling you get when you walk into West Chiropractic Clinic. Our comfortable, low-key environment is staffed by a fun, caring team. Rest assured, there will be little to no waiting to see the doctor. You'll receive care on your first visit so that you don't have to wait to start feeling better!
ONLINE PAPERWORK »

Your First Visit
Please fill out the new patient paperwork in advance, which you can find on our website. If you're filing insurance, bring a copy of your identification and insurance card with you. During a free consultation with Dr. West, we'll determine if we think that we can help you. If so, an examination of your spine and nervous system will follow.
Whenever possible, you will receive a chiropractic adjustment on your first visit. If your case is more complex and Dr. West needs time to correlate your exam and X-ray findings, you may wait until your second visit to begin care. We'll explain everything to you and answer all of your questions before starting. Your first visit usually takes about one hour.
Follow-Up Visits
At your subsequent appointments, the adjustment takes just about 10 minutes. If you have therapy as part of your plan, you'll be here for up to 30 minutes.
Book Your Free Consultation
We look forward to working with you. Contact us today to schedule your complimentary consultation with Dr. West!
CONTACT US »

New Patients | (601) 261-5599