Meet Dr. Kaitlin Bilbo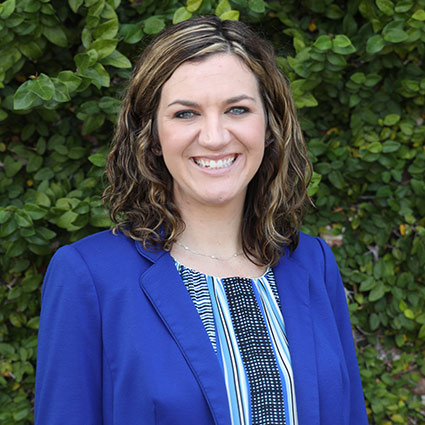 A native of Addison, Alabama, Dr. Bilbo has been enjoying the benefits of chiropractic care since she was a child. Through the encouragement and mentorship of her chiropractor growing up, Dr. Bilbo knew that chiropractic was her God-given calling.
Education & Experience
Dr. Bilbo graduated salutatorian of her senior class, where she was also a decorated athlete. She then furthered her education at Mississippi State University, where she earned her Bachelor of Business Administration degree. After graduating with honors from MSU, Dr. Bilbo moved to Atlanta, Georgia, to pursue her chiropractic education at Life University.
On graduation day, Life University presented Dr. Bilbo with the prestigious Lasting Purpose award. This award embodies the mission of Life University: To Give, To Do, To Love, To Serve – Out of a Sense of Abundance.
Dr. Bilbo has diverse experience working in different chiropractic office settings. She started her chiropractic career in Little Rock, Arkansas, where she was the perinatal and pediatric chiropractor at a high volume, wellness-based family practice. Dr. Bilbo is passionate about helping others work toward fulfilling their health potential by getting to the root cause of their issues, rather than just treating their symptoms.
A Passion for Helping Moms-to-Be
Dr. Bilbo is an active member of the International Chiropractic Pediatric Association. She is certified in the ICPA's Webster Technique, which is a specific chiropractic analysis and adjustment that reduces nervous system stress and optimizes the mother's pelvic function during pregnancy and birth.
This gentle technique has been shown to lead to safer labor and birth outcomes for mothers and babies. From preconception to postpartum, Dr. Bilbo is passionate about serving and empowering women throughout pregnancy with chiropractic care. She is actively involved in the Pine Belt Young Professionals and HubCity Birth Collective.
In Her Spare Time
Outside of the office, Dr. Bilbo enjoys volunteering at her church, playing the piano, and spending quality time with her husband, Adam. They love cheering on the Bulldogs and ringing their cowbells. Hail State!
Schedule Today
Contact our office today to schedule your free consultation with Dr. Bilbo!

Dr. Kaitlin Bilbo | (601) 261-5599