Chiropractic Care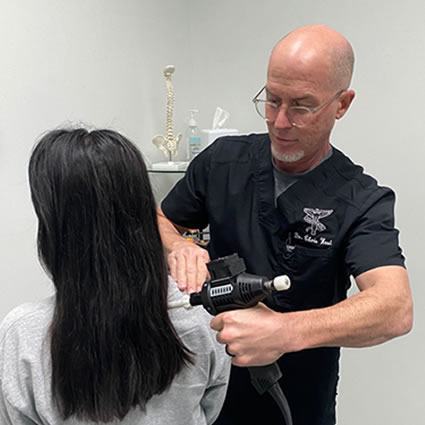 Injury. Stress. The aging process. Over our lifetime, we're bound to run into situations that cause inflammation, which irritates the nerves of your body. The nerves have control over your muscles, which will then lock up and cause your joints to swell and become stiff. This cycle will repeat itself if left uncorrected, eventually leading to degenerative arthritis.
As a chiropractor, Dr. West wants to break that repetitive cycle. As a part of your care, we'll also teach you the preventative exercises you need to do so that your problem doesn't return.
Who We Help
Our patients make up a broad range of people with a variety of complaints. The most common issues that we see include:
If you're unsure as to whether chiropractic is right for you, we'll be happy to meet with you for a free consultation. You can learn more about what
our chiropractors
do and if we can help you without incurring any cost or obligation.
Our Gentle Techniques
We primarily use Diversified Technique, which is the most common hands-on chiropractic method. We also have the ProAdjuster® instrument, which is the most technologically advanced on the planet. There is no popping sound when you're adjusted with this instrument. Rest assured that whether we use our hands or the ProAdjuster, your adjustment will be done gently.
Same-Day Visits Available
You don't have to wait to get in for an appointment. Contact West Chiropractic Clinic today to book a same-day visit and experience the benefits of chiropractic!
CONTACT US »

Chiropractic Care | (601) 261-5599