Additional Services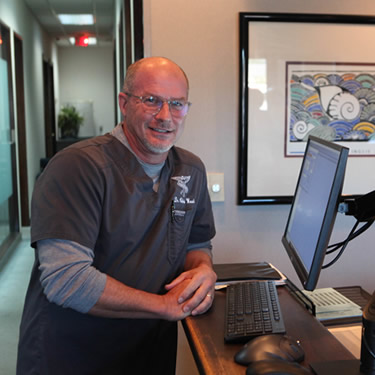 The team at West Chiropractic Clinic provides you with a complete healing experience. Along with chiropractic, there are additional options to assist you in getting better. These include laser therapy, spinal decompression, digital X-rays, spinal and soft tissue rehabilitation and traction.
Get rid of pain and enhance your recovery with laser therapy. We have both forms of laser, offering hot and cold to benefit our patients. Your entire healing process will get a much-needed boost with laser therapy!
Spinal pain, stiffness and degenerative conditions can all benefit from spinal decompression. This advanced form of technology draws fluid and nutrients back into your spinal discs, allowing them to heal.
Not everyone who sees us will require having X-rays taken. If you do, however, or would like to have them taken, we offer digital X-rays on-site. These images allow us to analyze your structure and how best to help you.
Using our hands or a gentle instrument, we'll break up trigger points, strengthen your muscles and allow your body to recover. You'll also receive at-home exercises as part of your personalized plan.
The idea of traction has evolved with new technology. Today's traction therapy involves a precise amount of pressure on your joint, holding it, then releasing it. It's often called spinal decompression therapy.
Free Consultations Available
Learn more about what we do and how we may be able to help you. Contact us today to schedule your complimentary consultation with Dr. West!
CONTACT US »

West Chiropractic Clinic Services | (601) 261-5599